"Walker Industries strives for the highest Health & Safety standard"
and have engaged industry leaders Cobalt Safety Consulting Inc. as our preferred training partner due to their vast experience, knowledge, and understanding of vital Health & Safety topics that affect our operations.

Walker Industries
Tom Paleczny, Vice President HR
"Working with Shannon Weir who was the Cobalt"
Safety representative, Shannon was very knowledgeable of the Act and procedures that needed to be covered to ensure Ferrero followed all the guidelines for Health and Safety during construction.

Ferrero Canada
Jim Reuter Maintenance Coordinator
"DIVCO Canada Limited has used Cobalt Safety to provide Safety"
Management services on a large addition to a Distribution Centre in Cornwall, Ontario. Cobalt has provided guidance to our Project Management team regarding all of our health and safety needs. I am happy to recommend the services of Cobalt Safety.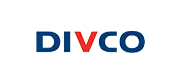 Divco
Christopher Dowling
"Cobalt Safety's ability to manage the complexities"
of a large facility such as Molson Coors in Toronto,~ has been a key success criteria in our capital projects.

Nicholas Chan Molson Coors Canada
"Kevin Brown, representing Cobalt, has been an invaluable asset"
to CAMH in proactively providing advice and practical solutions to a variety of issues that faces the hospital from the point of Health and Safety and the wellbeing of our staff, clients and visitors.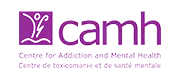 CAMH
"Cobalt Safety Consulting Inc. is an integral member of our"
association especially with respect to their involvement in our various Health and Safety Committees and forums. Cobalt Safety Consulting, with Kevin Brown at the helm, is relied upon by many of our members for providing accurate, unfettered guidance relating to health and safety.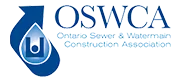 OSWCA
Giovanni Cautillo